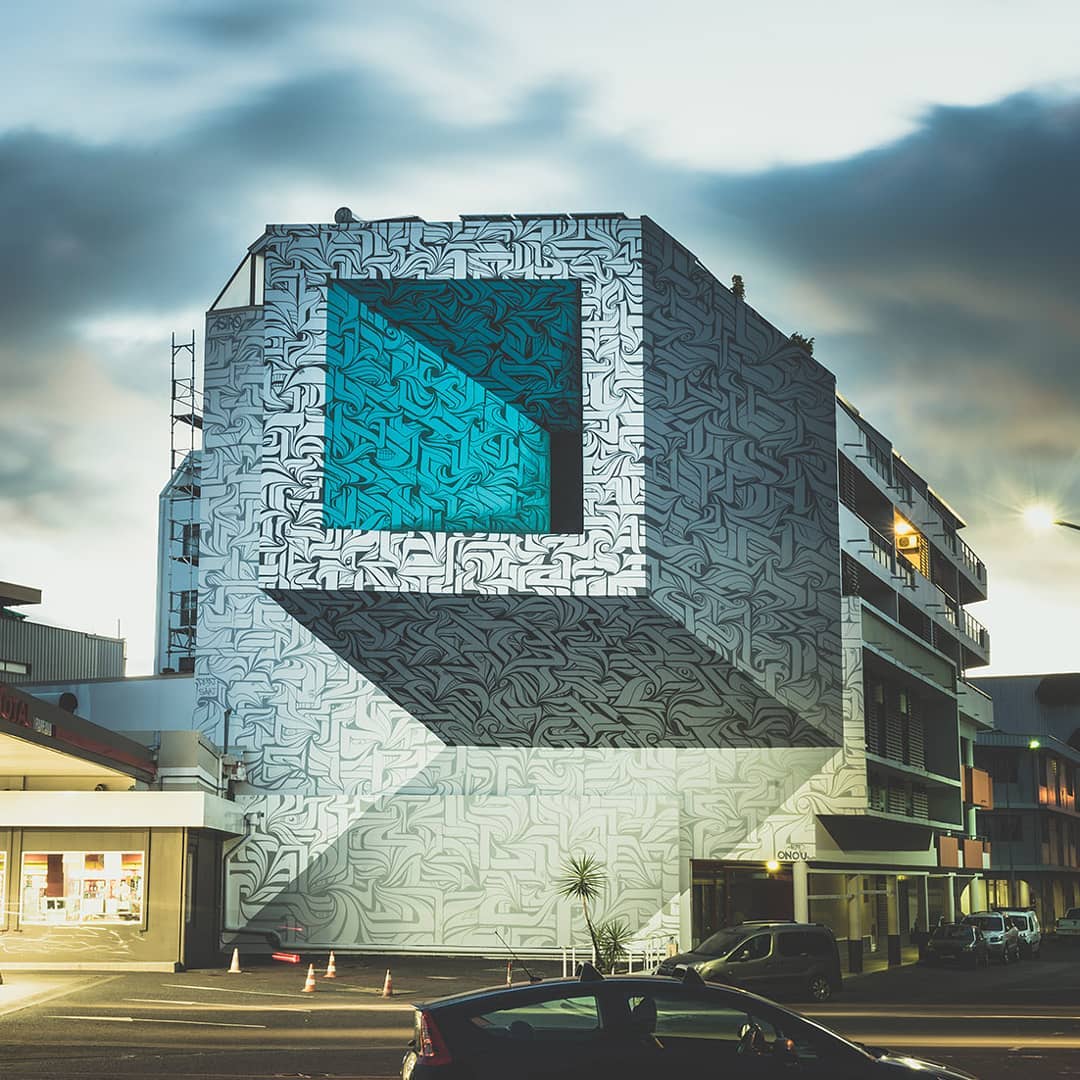 Astro, born in 1981, is a French street artist. Self-taught, he made his first graffiti in 2000 in the northern suburbs of Paris.
During his early days, Astro favoured lettering and "wildstyle", a very complex graffiti style where the letters are intertwined. He then moved towards an abstract expression that mixes curves, geometry and calligraphy. Astro ODV is inspired by artists such as Hartung, Vasarely or Mucha while evolving within a universe whose contours he himself defines.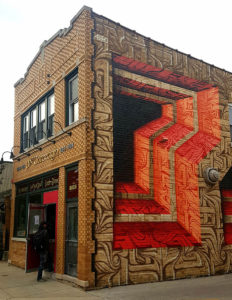 Through his technique, his play of shadows and his sense of perspective, Astro creates works in which optical illusion is king, a true contemporary trompe l'oeil. A work that he prints on walls as well as on canvases, but also on stretch film (cellophane), thanks to a new technique called " CelloGraff " that he created in 2006 with the artist Kanos.
The artist is present on many international festivals, and is now part of the CBS collective, originally from Los Angeles.
Astro ODV | Mural | BostonAstro on the web: www.astrograff.com
Astro on Instagram: www.instagram.com/astro_odv_cbs
Showing the single result
Showing the single result