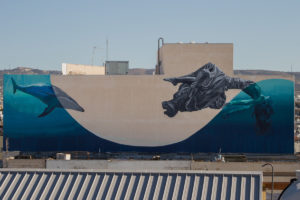 The duo Bane&Pest is based in Switzerland. Swiss artist Bane (Fabian Florin) and Cypriot artist Pest (Yiannis Hadjipanayis) have joined forces and have been working together since the end of 2014.
Their journey began at the International Street Art Festival of Ayia Napa in Cyprus. The Swiss artist Bane and the Cypriot artist Pest met there and have been collaborating together ever since, creating stunning works of art all over the world (Europe, Asia and North Africa).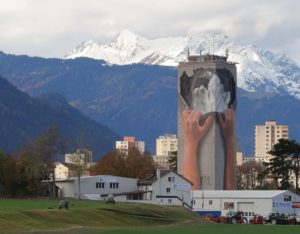 The evolution of their work, their experiences and their travels lead them to create new ideas and concepts that become stronger and stronger. For several years now, they have been taking part in Street Art festivals all over the world: Cara or Coroa Street Art Festival in Setúbal (Portugal), Underground Effect at the Urban Week by Saato Project in Paris – La Défense (France), Sand, Sea & Spray Urban Street Art Festival in Blackpool (UK), Street Art Square Festival to Paphos 2017 (Greece) or Athens Street Art Festival (Greece) to name but a few.
They are among the most ambitious artists in their field worldwide. Almost striking, beautiful and at the same time touching the soul. Bane&Pest skilfully and provocatively create a mirror image of society and its past and present mistakes.
In 2018, Fabian "Bane" Florin paints Switzerland's largest mural in Choir: "Der Leuchtturm" Muehleturm Chur.
Bane&Pest on the web: www.bane-pest.ch
Showing the single result
Showing the single result