Hombre is a German artist immediately recognisable by his very cartoon/hip hop style. Known for his cartoons and amusing, diverted characters, Hombre sketches expressions and situations like no other. With the sure gesture, he draws and paints, as well on paper as on the wall or on a graphic palette.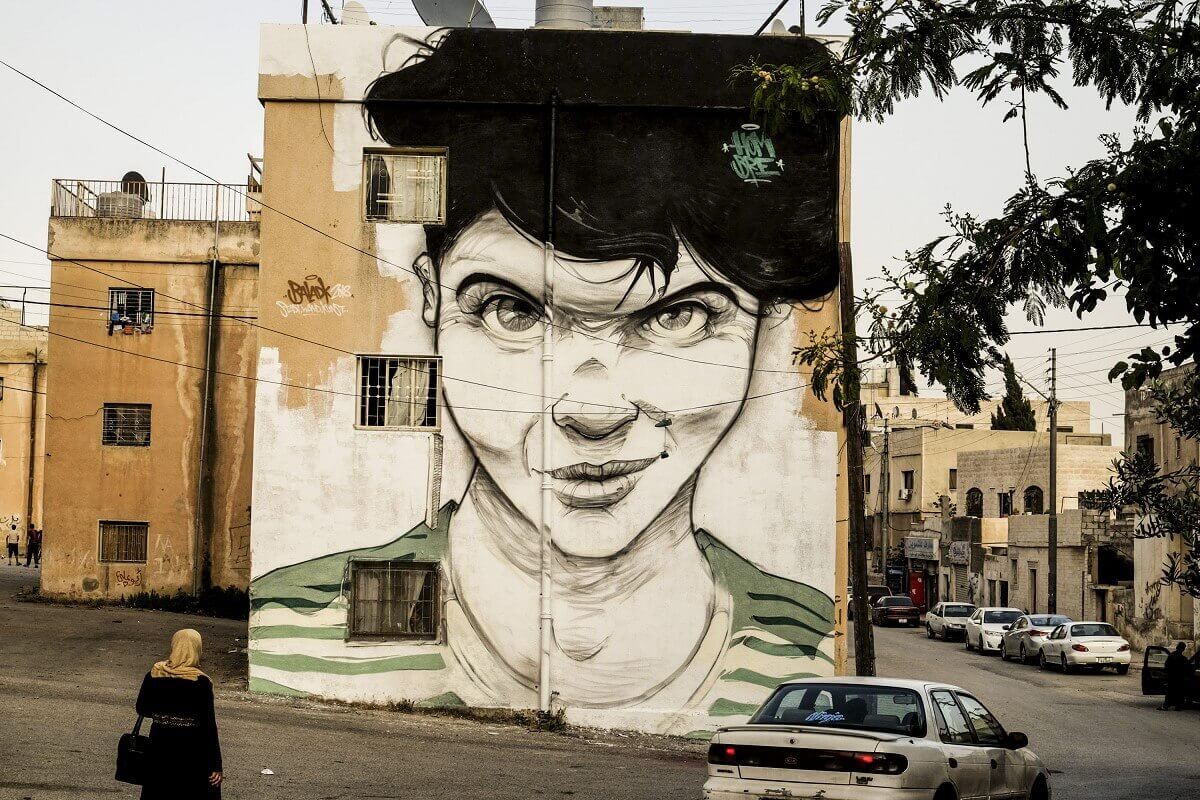 Mannheim 1981. Pablo Fontagnier was born and spent much of his childhood with consoles and cartoons. In the mid-90s, he said goodbye to Mario, BraveStarr & co. and set off in search of new heroes.
<He's now looking for new heroes.
Heroes fighting against the greyness of the city he discovers on the walls. Young Pablo is fascinated by regional artists such as Nose and Yes and by graffiti icons CanTwo, Loomit and Ata Bozaci (Toast). They inspire Pablo to become Hombre.
The graffiti and fictitious characters that Hombre creates with his spray turns a hobby into a real passion. A passion that takes him far away and makes him travel. The artist has shown his work in cities such as Berlin, Bilbao, Eindhoven, Jerusalem, Moscow, New York, Shanghai, Paris, Warsaw, Zurich…
Since its beginnings, Hombre has been part of the True Rockin' Soul Crew (TRS-Crew) based in Mannheim. Later he joined the team of Stick Up Kids (SUK). The SUK Crew is one of the most famous bands in Germany. Members of the SUK are among others CanTwo, Wow123, MadC and AtomOne.
Today, Hombre SUK not only has a successful career with renowned international companies, but also develops his own style of illustrations and logos. The old school meets the vector graphic style.
The old school meets the vector graphic style.
Guest of the Saato project at Underground Effect #2 in Paris La Défense, he was able to demonstrate his talent live during 3 days.
Hombre SUK on the web: Facebook
Showing the single result
Showing the single result