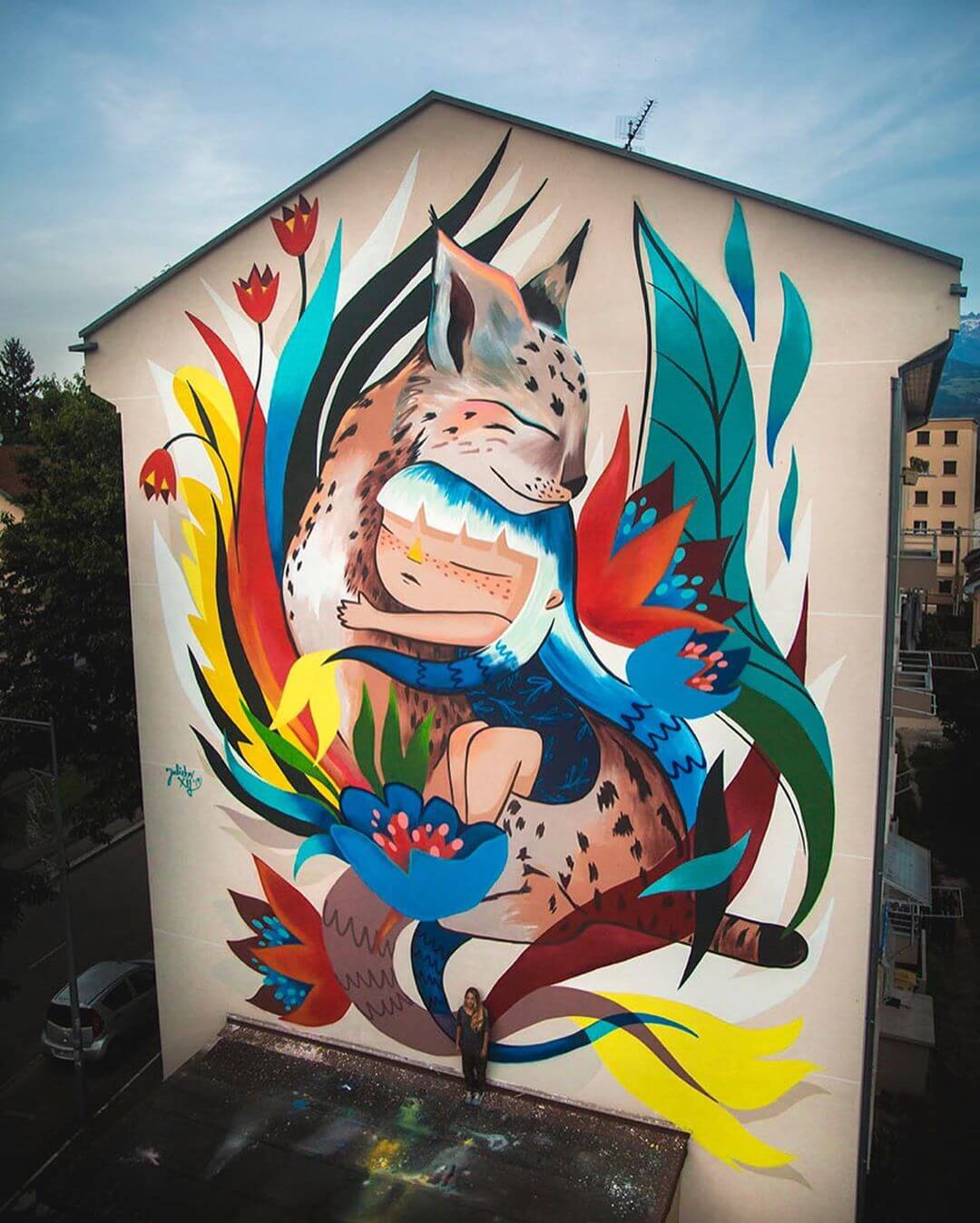 Julieta XLF | Mural | Street Art Fest Grenoble, France | 2019
Julieta Silla (Julieta XLF), born in Valencia in 1982, is a Spanish artist and illustrator.
Optimism, joy and empathy are the three basic ingredients that make up Julieta's artistic imagination. With a degree in Fine Arts and a Master's in Illustration at the Valencian Polytechnic Faculty, Julieta began painting in the street in 2004 with the XLF Crew (Deih, Escif, Sr.Marmota, Xèlön, On_ly, Hope and Cesp).
Julieta's work is inspired by nature, and is noted for her use of warm and bright colours.
His work consists mainly of murals in public spaces in Valencia, Alicante, Madrid,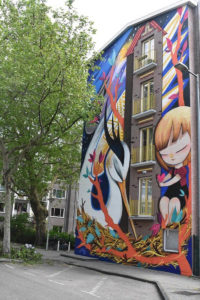 the Balearic Islands, Extremadura, Italy, Belgium, Santiago de Chile, Valparaíso, etc. His works are present all over the world, including the United States, London, Buenos Aires, Brazil, Mexico, etc.
Julieta XLF on the web: www.julietaxlf.com
Julieta XLF on Instagram: www.instagram.com/julieta_xlf