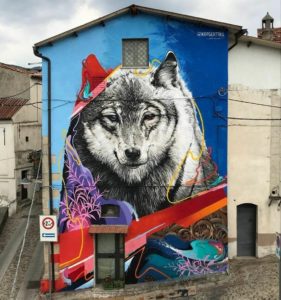 Kraser Tres is an artist and graphic designer born in Cartagena, Spain.
He graduated from the Murcia School of Fine Arts in 2000. Kraser left his country for Milan in 2009 where he still lives. Already as a child he was attracted to painting. He started painting in the streets at a very young age.
Since then he has participated in many national and international exhibitions. His work is shown in many books.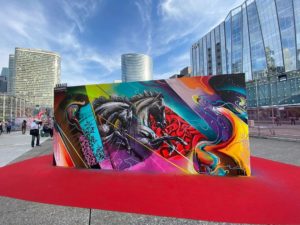 Influenced by the eclecticism of the paintings of the old surrealist and abstract masters, his painting mixes phantasmagoria and realism, portraits and wildlife, graffiti and calligraphy.
His lettering expresses his own language, always mixed with chimeras and classical representations.
Kraser tres on the web: www.kraser.es
Showing the single result
Showing the single result