Momies
The modular art
Graffiti artist based in Montpellier and inventor of the dynamic, colourful and saturated "modules", it is at the beginning of the 90's, thanks to a meeting in high school, that Mummies enters the universe of old school graffiti.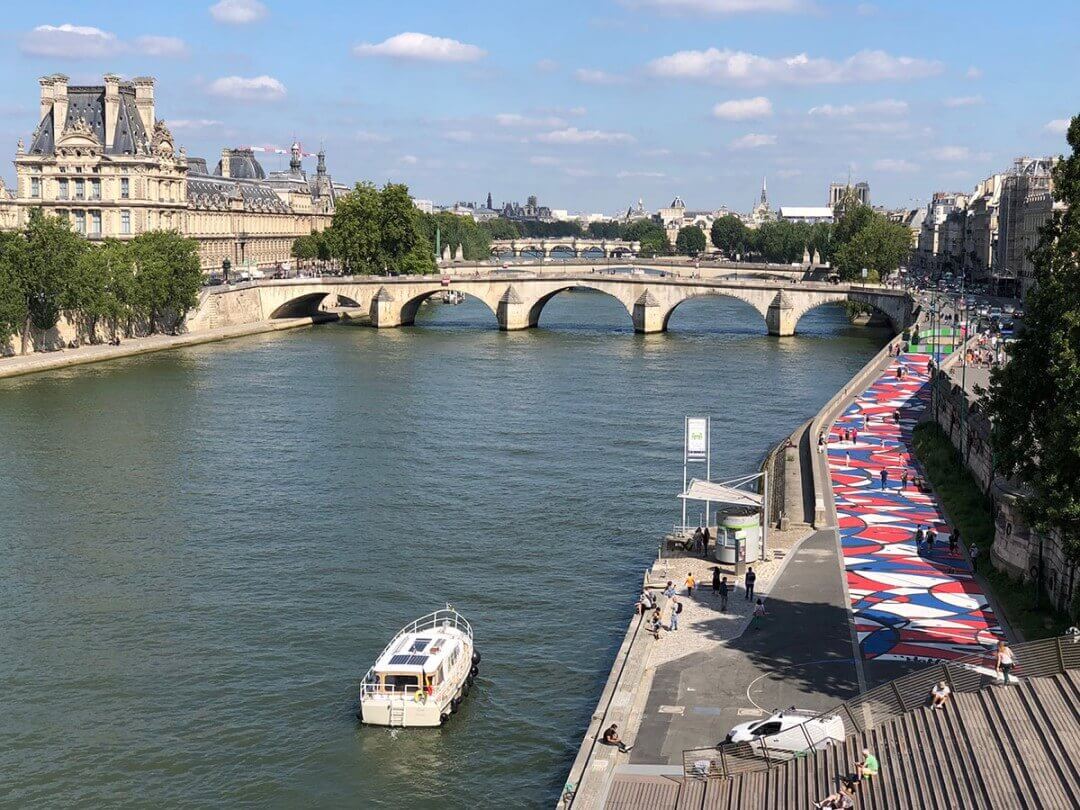 He starts under the blaze of Pyre and joins the circle of the first graffiti artists of his city. A fan of "classic" graffiti, he will travel several times to New York City, the mecca of graffiti, to meet "graffiti elders" and see what is being done on the other side of the Atlantic Ocean. In parallel to his travels which enriched him in his art, he devoted himself to covering train carriages with graffiti, a passion that would never leave him.
Intertwining of materials and lines
In 1998, as he gradually moved away from traditional graffiti to get closer to abstract art, he joined the POW crew, whose style is closer to his own artistic evolution. Multiplying trips in Europe and the United States, these stays will specify the graphic imprint of Mummies as we know it today. Since a few years and in order to invest more time in his creations, the artist has started to work in his studio and to exhibit his work in galleries, which does not prevent him from participating in many festivals and street art projects all over France. What is important to him? The monumental, inscribing his works in their environment in a notion of respect and sharing and of course, the lettering in the form of abstract, abundant and round "modules".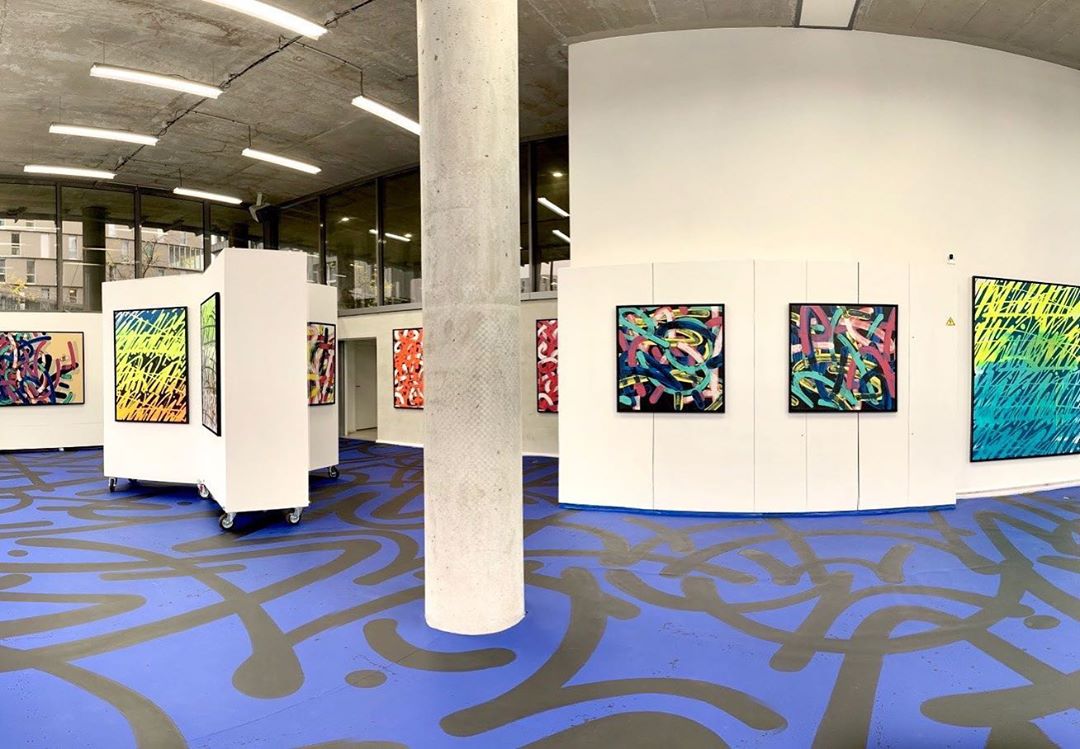 These modules are the name that the artist has chosen to give to these curved, angular and omnipresent lines in his art. Modular lines, the result of aerosol spray can tracings that Mummies conceived and developed while he was working on the supports of train carriages with Vania, a member of the POWs. Thus, as the creation of graffiti requires rapidity in its execution, the "module" appears to be an ideal technique for this support as it is short and requires little material. It is through these railway experiences that the modules present themselves as the characteristic identity of Mummies. These modules represent the evolution of the letters of graffiti, letters that have become almost indecipherable, stretched and rounded.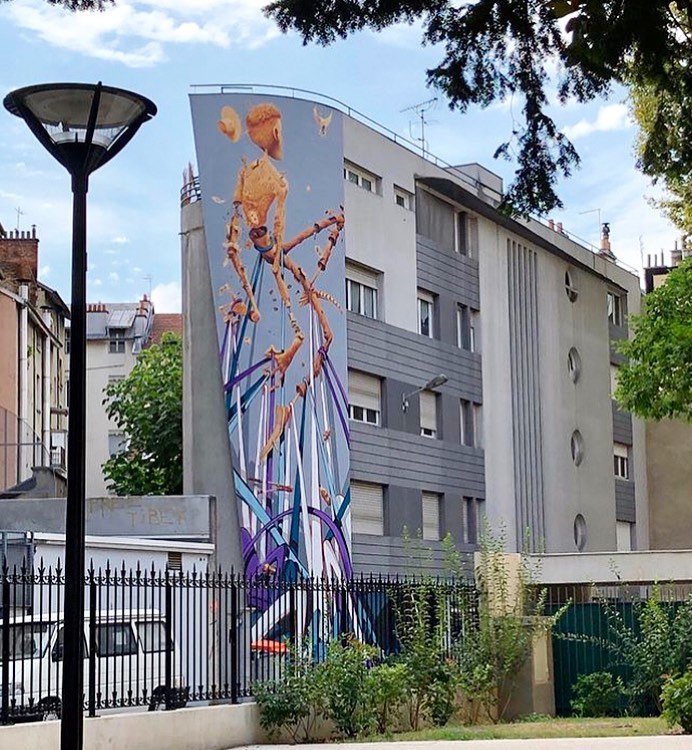 Between movement, energy and profusion, these tangle of lines through knots, mixtures and superimpositions invade the works of Mummies in which the gaze is lost in the midst of plural layers and overlaps. Confrontations and contrasts of lines but also of meticulously arranged colours, making visible a whirlwind of hypnotic elements.
Mummies sometimes collaborates with his cousin Maye, a renowned (street) artist from Montpellier. Their universes mix well, Maye influenced by the new school graffiti scene and Mummies, both by the New York graffiti scene and the new school.
Mummies has been able to impose its mark through its achievements by participating in many artistic projects in Montpellier (decoration of gymnasiums, cultural centre…) or in Paris (Stream with the gallery Itinerrance). He is regularly solicited on festivals of urban cultures (BOTY, Meeting Of Style, Street Art Fest ! in Grenoble…) and exhibited in galleries (GCA Gallery in Paris, AG18 Urban Art Gallery in Vienna…).
Mummies on Facebook: www.facebook.com/momieshorrorshow
Momies on Instagram: www.instagram.com/momies1976
Showing the single result
Showing the single result