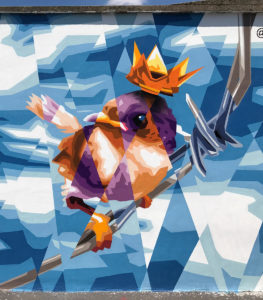 Raptuz is an artist and graphic designer who has been active for more than 30 years.
A pioneer in Italy in his graffiti art since the 80s, he has always developed his style and technique, which he calls "Futurism through the broken window", a mode of representation that multiplies focal lengths, strong contrasts and defragmentation.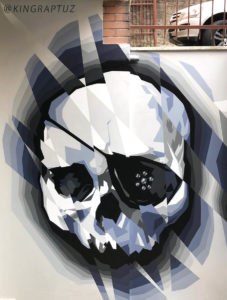 Raptuz is co-founder of the mythical Milanese crew the TDK Crew (1990) and has been a member of the legendary CBS Crew (L.A 1984) and LORDS Crew (San Francisco 1986) for more than 10 years.
Raptuz sur le web: www.raptuz.com
Raptuz sur Instagram: www.instagram.com/kingraptuz
Raptuz on Facebook: www.facebook.com/kingraptuz
Showing the single result
Showing the single result