A young boy raises a raging fist.
Born in 1972, street actor, artist and silk-screen graffiti artist, adept of alternative cultures, RNST explores and plays with urban art in various forms: graffiti, posters, collages, stencils. He really invests the street with silkscreen printing (posters) and stencils.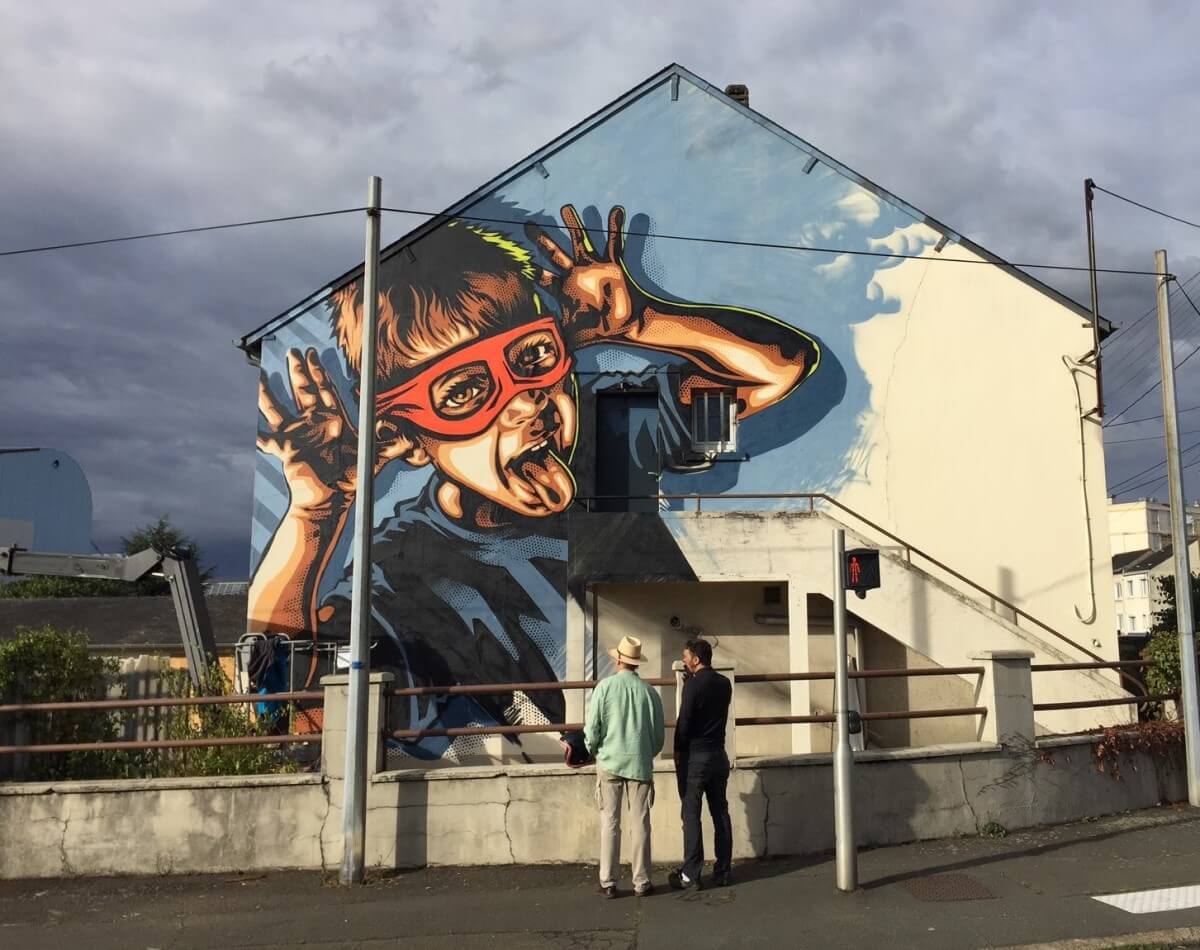 RNST has had several identities. First of all, it was GEST, its first name as a graffiti artist before being arrested by the police. Then Ernest, not to be confused with the other artist Ernest-Pignon Ernest whose work he admires. His stage name "very old France" and somewhat "offbeat", RNST chose it to thumb its nose at the trend of American names of the time, to mark the spirits and also, a little, as a tribute to Ernesto Che Guevara.
While RNST began his very first experiments on canvas, in the 1990s, the artist took to the streets with his friend Cynik to express a committed art. RNST then practiced all sorts of techniques: graffiti, posters, collages and stencils.
The artist's work Influenced by Rock, his artistic style is a mixture of provocation and romanticism. To create his works, the artist RNST is inspired by current events. At first glance, his works give the impression that the elements are not connected to each other, yet the artist carefully chooses the marriage of symbols in order to create a real constructed critique.
RNST, the masked artist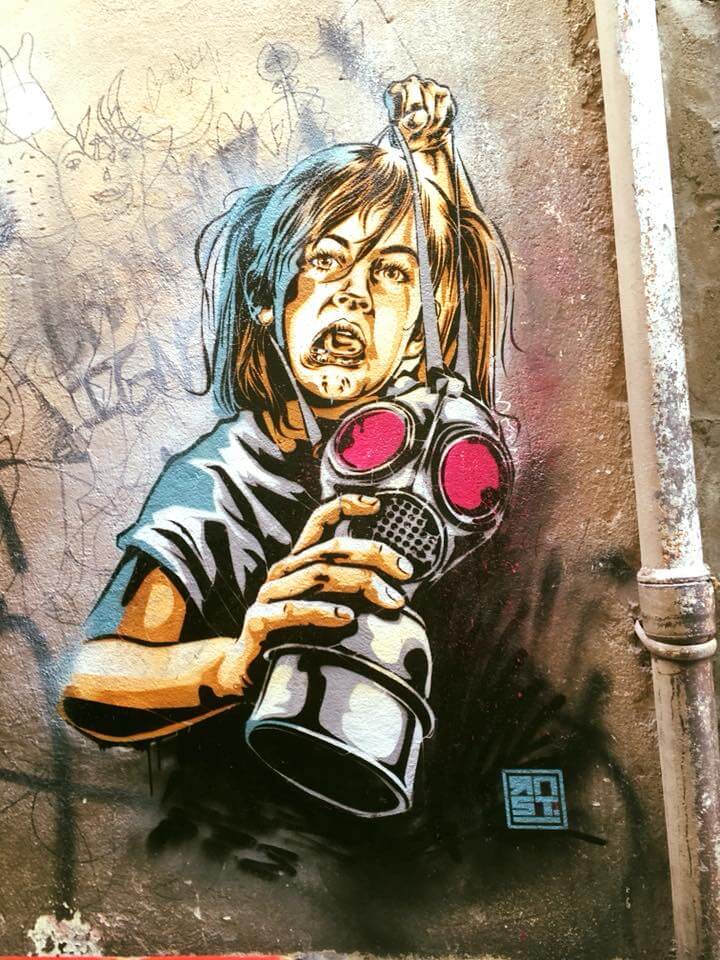 However, the urban artist RNST does not want to give us the key to us and leaves the spectator to question himself so that he can come up with his own interpretation. In this sense, the medium is quite appropriate since his works no longer belong to him and are the property of the community.
In the 2000s, RNST moved away from the street to better reinvest it from 2009 onwards. At the same time, the artist also produces his works on canvas or on recycled media.
The RNST workshop is a laboratory in which he mixes recipes, colours and genres. RNST's discourse and work are imbued with two constants: provocative and romanticism. With multiple influences, a lover of all kinds of media and above all of recuperation, his creative work is a direct link between the street and the workshop. Current events and public space should not escape us, this is where the artist comes to position himself. RNST sees his creations as real bridges between the world and his intimate universe in order to question, disturb and interrogate.
The strength of the art of RNST? A very important technical involvement. He masters collage, stencil, silk-screen printing, painting and graffiti. Through decomposition and recomposition, this multidisciplinary approach guarantees a powerful visual, with solid colours replacing the line. The result is sometimes violent, but so poetic.
RNST on the web: www.rnst-art.com
RNST on Instagram: www.instagram.com/rnst_art
RNST on Facebook: www.facebook.com/rnstrnst
Showing the single result
Showing the single result