SCAF is a professional French graffiti artist, who already has countless masterpieces on his walls.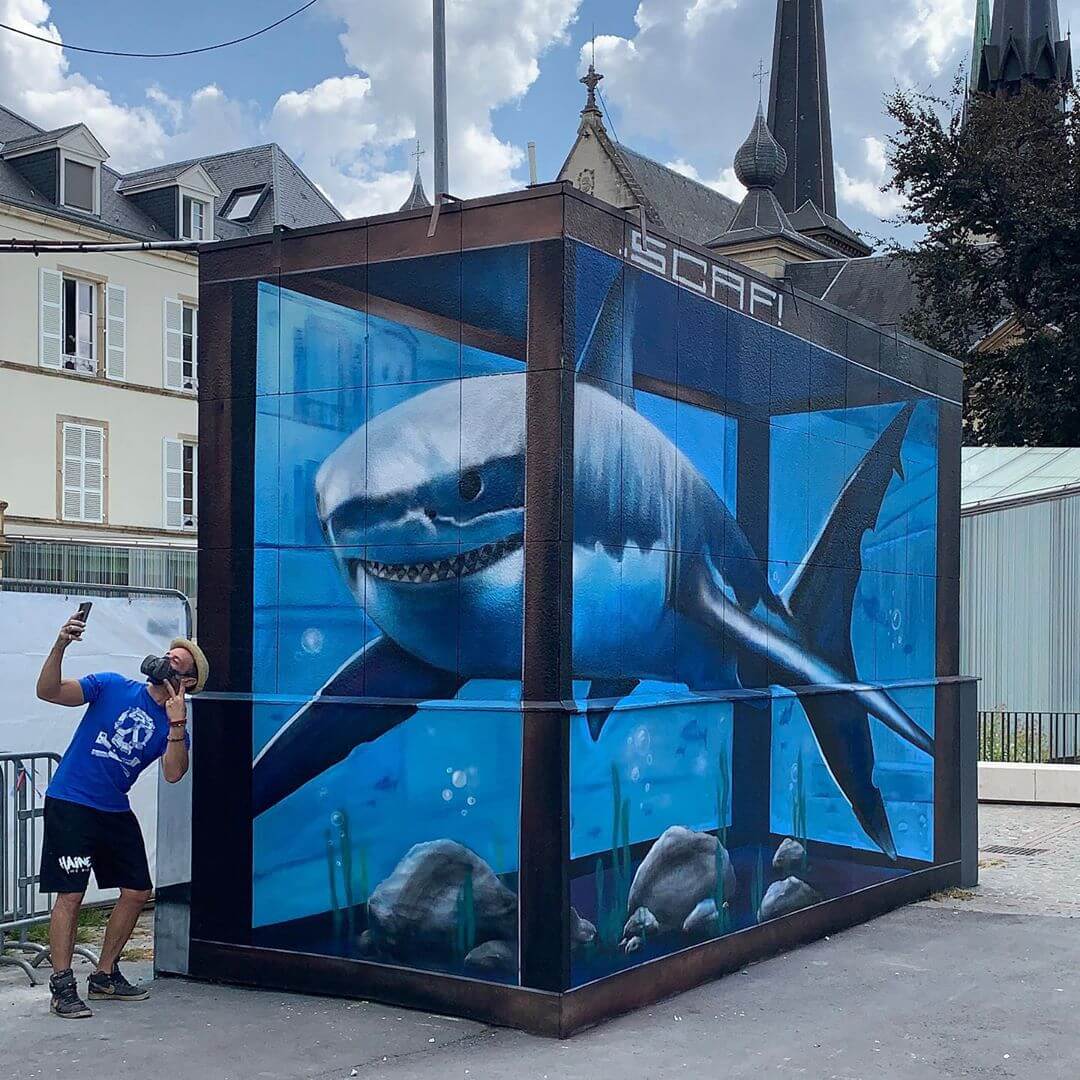 At the beginning of the 2000s, the graffiti artist from Lorraine (France), SCAF, began to paint BBoys, famous emblematic characters of graffiti. He is part of the Smala Crew, a renowned collective of the best graffiti artists in Eastern France. They realize numerous murals in Luxembourg and Germany where they become a real reference.
Specialising in popular and geek trends (Rick and Morty, The Lord of the Rings…), the artist also enjoys revisiting classics (such as skeletons, spiders and snakes) to diversify his repertoire. By dressing in a dress, or other costumes, he plays with his own graffiti, which then seems to come to life as if by magic.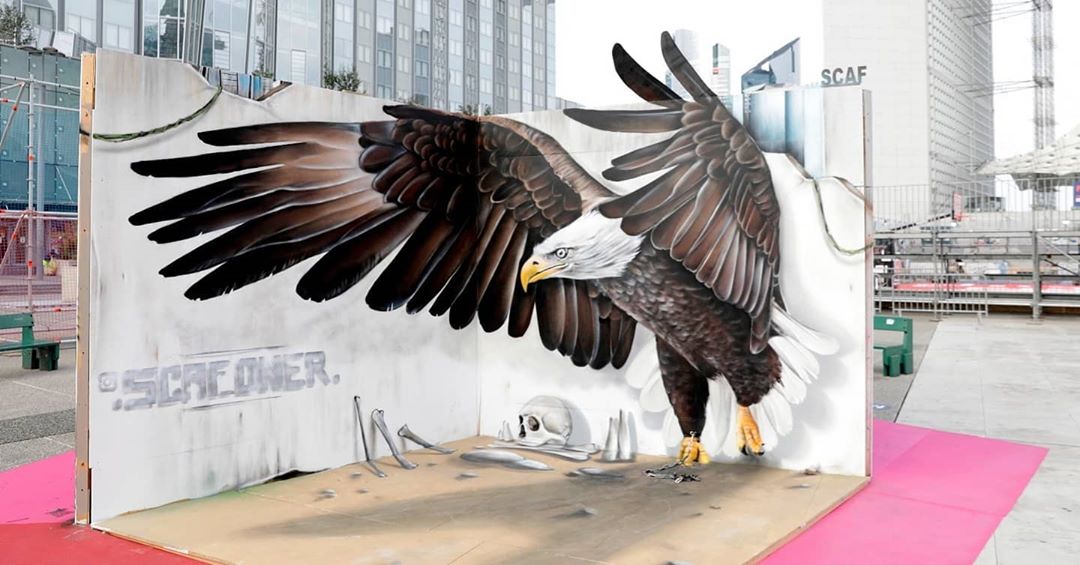 After a few years of practice, SCAF turned his attention to hyperrealism, for which, from mural to mural, he continues his quest for perfection. Today, his mastery allows him to vary his models, sometimes oscillating between photography and cartoon. His hyperrealist canvases, which he exposes in solo or in collective show, are only made with aerosol and acrylic spray cans. He is capable of creating breathtaking 3D illusions.
SCAF on Instagram: www.instagram.com/scaf_oner