Simoni Fontana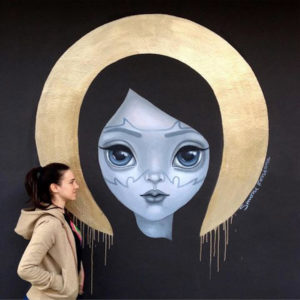 Simoni Fontana is a Greek artist. Her style is characterised by an almost childlike innocence and is just as effective on tiny canvases as on giant murals.
Her references are inspired by Japanese iconography, manga, filtered through a sensitive Western vision and a personal aesthetic, dictated by pop surrealism.
Fragile and dreamy, her female characters contain features of the artist, both morphological and emotional, thus alluding abstractly to self-portraiture.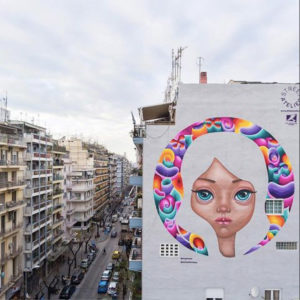 Through these simplified features, Simoni uses the minimum necessary to tell her stories. And despite their distant naivety, her works refer to a mature universe, reflecting feelings and issues of the adult world and ultimately embodying the end of innocence.
Showing the single result
Showing the single result