A passionate and exciting artist
An active artist on the Montreal scene, Sophie has been devoting herself to her art since 2003.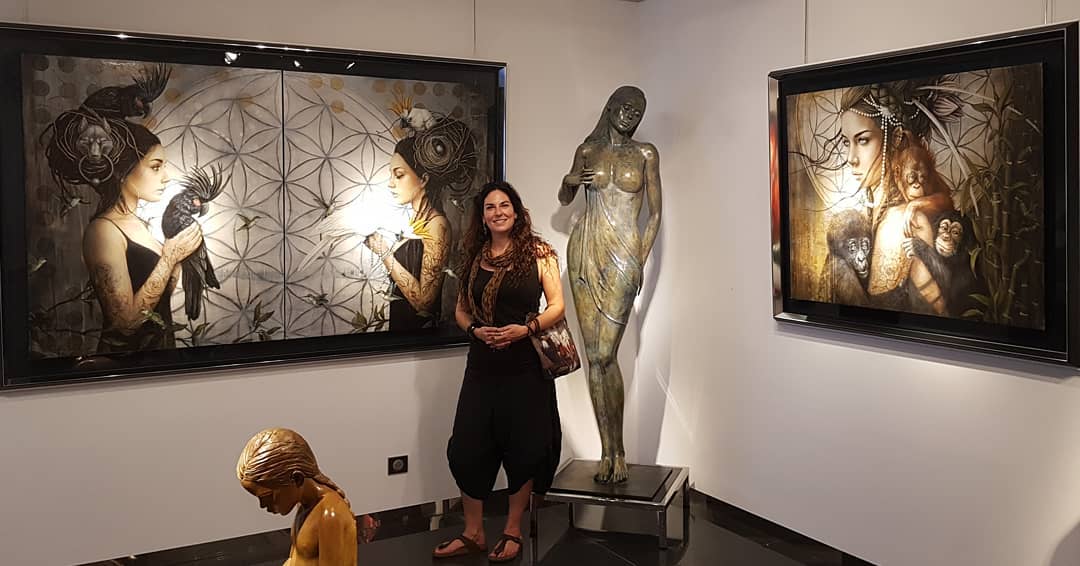 Passionate about drawing since childhood, she now uses different mediums, either acrylic, oil or charcoal powder. Painting and murals are her main fields of action, but she also touches on film sets and illustration.
She puts in image this parallel universe that dances in her head and her awareness of life. A whimsical universe where humans and animals mix and mingle in order to form a certain balance and reach Unity. Peaceful female warriors populate her works and remind us that everyone is master of his or her own destiny. Sophie Wilkins stands out mainly for her metaphorical vision of the object and her attention to detail.
Sophie Wilkins on the web: www.sophiewilkins.com
Sophie Wilkins on Insta: @sophiewilkinsarts