Retro Graffitism
The meeting between Retro Futurism and graffiti
Retro Graffitism is the urban artist of the year 2019. Born in 1974, he lives and works in Paris. Named TOONS, he left the street for graphic design, only to return a few years later to Street Art with a new approach.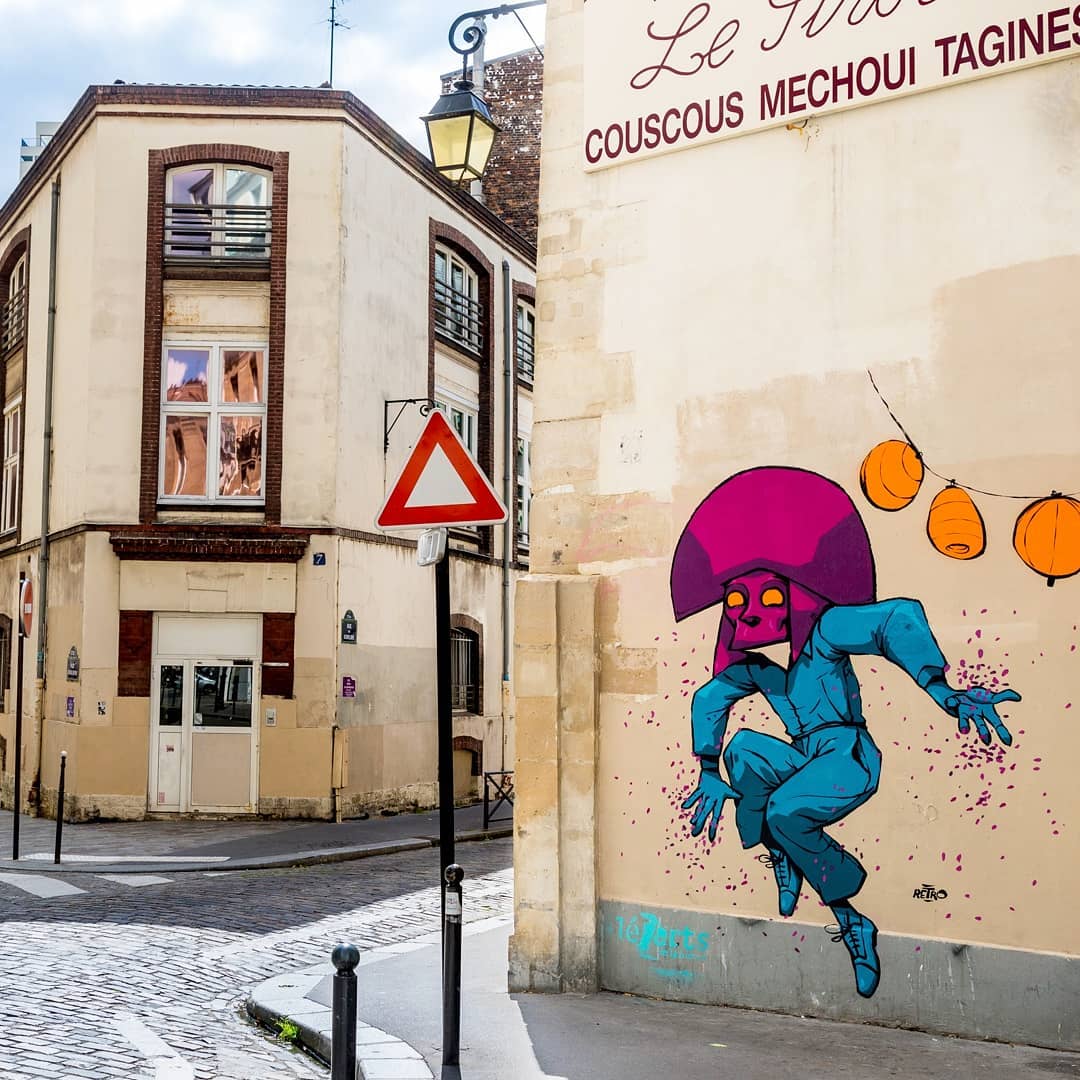 Playing with different times and materials, with visible codes or imperceptible effects, using pencil as well as saw, with a frank gesture or a line, Retro Graffitism poses, arranges and opposes each of its elements.
On his papers, Retro Graffitism separate with a clear diagonal line with "his world above" and his "world below". To the shattered perspectives of its jumbled cities, there is a soothing geometry and a few chosen codes. Retro Graffitism's lines, lines, circles, squares, with the figurative elements, futuristic objects, architecture in incarnate worlds, letters in numbers, colours in pencil, immerse us in his fantasy. Precise, detailed and detailed, his drawings are sharp, the exact opposite of his mechanical works. From recuperated wood with tarnished colours, he juxtaposes his flat surfaces with a skilful typography and lulls us with nostalgia.
Imagination in power
From the purest to the most sophisticated, as if coming out of the hands of a master craftsman or the most prestigious academy, Retro's artwork is nourished by a number of anachronisms. Throwing us out of time, making us the subjects of a precarious balance, the actors of an imaginary world, Retro Graffitism breaks our repertoires. In seeking to stabilise us, Retro Graffitism only questions us: what if everything comes from elsewhere? That's right!
Retro Graffitism on the web : www.retrograffitism.com
Retro Graffitism on Instagram : www.instagram.com/retrograffitism