Arthur Maslard alias Ratur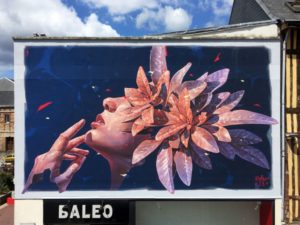 Attracted by drawing and graphic arts, he went to a school of visual communication in 2001, where he met the graffiti artist Madkow. A few months later, the two painted their first wall and founded the MV3 collective with Ratur Sckaro's younger brother.
Freelance since 2007, he works mainly as a graphic designer and illustrator, but has never given up sprays and brushes. His participation in various street art festivals and exhibitions in Europe and the United States gradually pushes him towards an international career.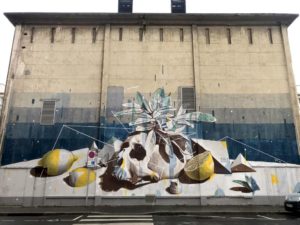 Ratur's figurative work examines the relationship between graffiti and the old masters. His European influences are reflected in classical painting, graphic design and graffiti. His characters, who always seem to want to remain anonymous, are depicted in a very contemporary way. Despite his realistic approach, he does not try to reproduce reality and plays with different graphic treatments on successive planes and depth of field. The hand, omnipresent in his work, often provides the context and tells us more about the character's intentions.
Sckaro on the web : ratur.maslard.fr
Sckaro on Insta : @raturone